Comblain-au-Pont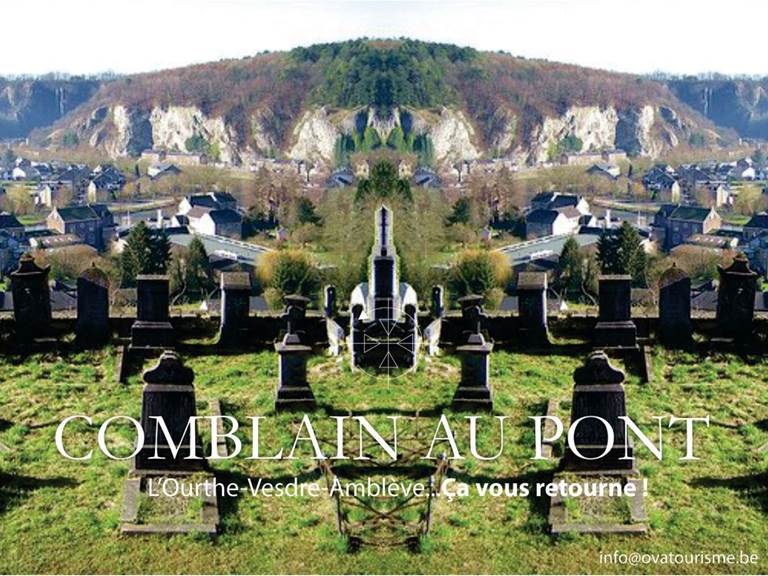 11 kms from the cottage by the small local streets
The Tower and the St-Martin Cemetery
A unique point of view:
Accessible on foot from Place Leblanc and built in local sandstone rubble, the Tower was rebuilt in the mid-19th century by parish priest Bodson, to recall the keep of the first fortress erected at the beginning of the 13th century, when Comblain was located on the borders of several warring territories.
The Defense Tower was replaced by a church at the end of the 13th century, when peace was restored. The surrounding wall
was also rebuilt around the same time.
The Tower is surrounded by a cemetery, where the monuments reveal the villagers' love for stone.
Some graves reflect the social origin of the deceased, offer sometimes touching details, sometimes surprising. The place offers a magnificent view of the village center and the classified rocks.